BeautifulNepal is a land of friendly and engaging people, where deities mingle with mortals and magnificent temples, monasteries and historical monuments can be found at almost every turn. This is the home of Sagarmatha "Goddess Mother of the World", the iconic Mount Everest, and her snow-capped counterparts making up the weather-beaten Himalayas.From eight of the fourteen tallest mountains in the world to the flourishing Terai plains of Jhapa, you will be forgiven for having your camera glued to your hands at all times.
Eastern Nepal Tour
Ilam, the divinely bestowed upon nature, is located in the eastern region of Nepal's beautiful Himalayan Kingdom. This charming area is located at the foothills of Mt. Kanchenjunga, the world's third highest peak, and is completely covered by the structure, virgin fertile soil, diverse climate, and arts and unique style.
Ilam Visit Package
Ilam is the country's far eastern district, where people of various cultures and nature coexist peacefully. Illam is situated in the shadow of Mount Kanchanjunga. In Illam, we can find vast tracts of lush-green tea gardens, and the rolling hills covered in tea leaves are simply breathtaking. The hills of Illam are covered in greenery all year. Illam Tea Garden is near Illam Bazaar, and Kanyam Tea Garden is between Terai Plain and Illam Bazaar.
Nepal Highlights Tour
Journey into the heart of Nepal and immerse yourself in the vibrant sights and culture of this enthralling country. Meet local villagers and craftspeople, visit tranquil temples and sacred Buddhist sites, wander the cobblestone streets of tiny mountain towns, and look for rare wildlife. Take an unforgettable tour of Nepal, brimming with culture, history, and natural beauty, from the whirlwind of Kathmandu to the lush jungle of Chitwan National Park, with plenty of delightful hidden gems in between.
Pokhara Tour Package
Are you planning a trip to the hills with friends or family? What better place to spend your vacation than in Nepal? Take advantage of our Pokhara tour package to discover the natural beauty of Nepal's second largest city. Our Pokhara tour itinerary also includes a visit to Kathmandu, Nepal's capital city. Pokhara travels are defined by views of snow-capped Himalayan peaks, the scenic Phewa Lake, pagoda-style temples, and a variety of outdoor activities.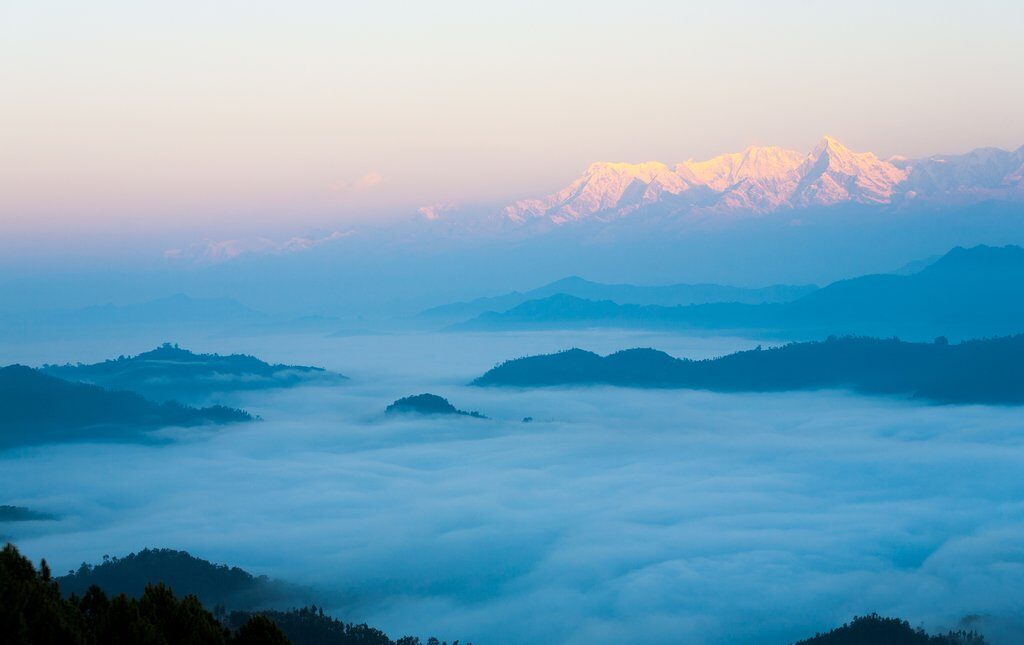 Nagarkot- Bandipur Tour
Bandipur is a beautiful and romantic mountain resort town four hours from Kathmandu. From Bandipur, at an elevation of 1005 metres, you can see Dhaulagiri, Annapurna, Manaslu, and Ganesh Himal. The mighty Marshyandi River can be seen rushing down through lush terraced rice fields from this picturesque town. Bandipur is an ancient mountain village where the Newari people live. The medi evil town is mostly untouched by modernization and here you can enjoy the peacefulness and tranquility of life in the foothills of the Himalayas
Ghandrung Trek
trek departs from Pokhara, one of the most beautiful locations in Asia, and – some have argued – the world. Exploring the Annapurna range, the route is not particularly difficult and is designed to be accessible to most moderately fit travellers.Staying at a variety of local guest and teahouses, the trip comprises of 4-6 hours of trekking each day, allowing plenty of time to explore the sights of this spectacular part of the world.
Terms & Conditions     Privacy Policy
Copyright 2022 © Katteltravel